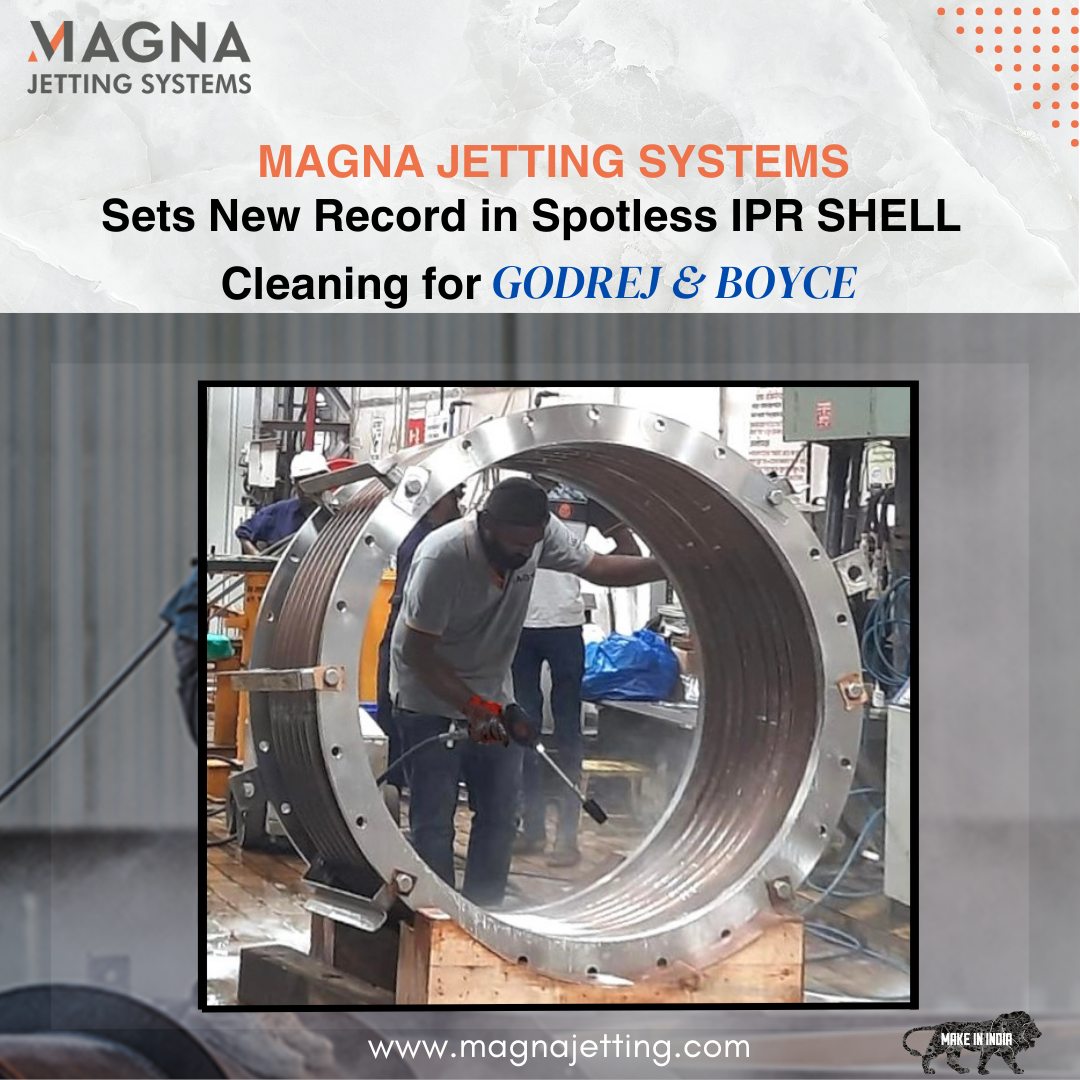 Service Details:
Magna's high-pressure water jet machine offers efficient IPR shell cleaning by quickly eliminating chemical residues, gummy textures, dust, and stains. It effectively eradicates bacteria from the shell using a high-pressure steam jet.
The Magna jetting system effectively accomplished the task of cleaning the IPR shell using high-pressure steam and water jets, completely eliminating all sticky particles and meeting our client's expectations
The client has urgently required a contract-based solution to meet the difficulty of cleaning an IPR shell as soon as possible.
This shell is not only tainted with numerous chemicals, but it also has a sticky texture. It also shows symptoms of rust, and to make matters worse, it is covered in a thick layer of dust.
As a result, a thorough approach is essential to addressing each part of the cleaning process properly. They require the cleaning to be completed within a specified time frame.
The client is struggling with the time-consuming manual cleaning of IPR shells, which are contaminated with sticky particles, gummy materials, stains, and dust. They need a more efficient solution to meet tight deadlines for shell reusability.
The Magna team safely and effectively completed the challenging IPR shell cleaning in four well-defined steps. We customized our cleaning solution based on chemical stains and followed strict QHSE protocols. By using high-pressure steam washers and showcasing technical expertise and professionalism, and left our client thoroughly satisfied with our technical competence and best service.
1. Provide precision & versatility in cleaning
2. completely based on the QHSE method
3. successful completion of the project within the client's deadline.